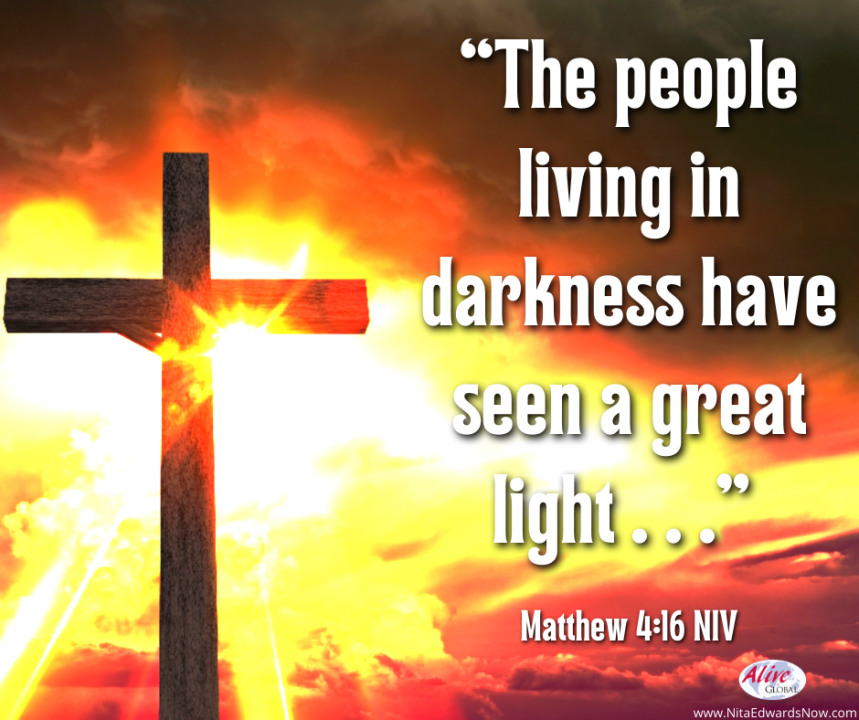 "The people living in darkness have seen a great light . . ." (Matthew 4:16)
When God chooses to bless His people with a visitation, it is always with a purpose. Often that purpose is to redeem them. Here we read of the Lord Jesus coming to bring light, even as predicted by John the Baptist. After His ordeal with Satan, Jesus was to commence His public ministry. But where on earth was He to begin? Was it going to be the capital of the nation?  Or perhaps, it should be the hotbed of racial unrest in Samaria, among the minority peoples? What about His hometown of Nazareth? You are in for a surprise!
Jesus began His ministry where the darkness is most intense; in principle where the people sit   in the shadow of death. The place where Jesus began His ministry was Capernaum. It was in a despised region of Palestine, commonly known as "Galilee of the Gentiles" because it was overrun by foreign invaders. This was a needy place, where most likely there was a crying need for the light of Jesus to shine out bright.
Have you noticed, when a light is lit in a bright room, little changes in it. But if you do the same thing in a dark corner, darkness is vanquished. Today, where is your Capernaum? Is it your school? Could it be your workplace? Or perhaps is it your own neighborhood? Would you consider who in your sphere of influence sits in painful darkness? Who among your family and friends is longing for a beam of light to make a difference in their life? Wherever the light is needed, there it is – your Capernaum.
". . . I will make you as a light for the nations; that my salvation might reach the ends of the earth." (Isaiah 49:6) Today, let us be the carriers of the light of Christ and follow the Master's example.