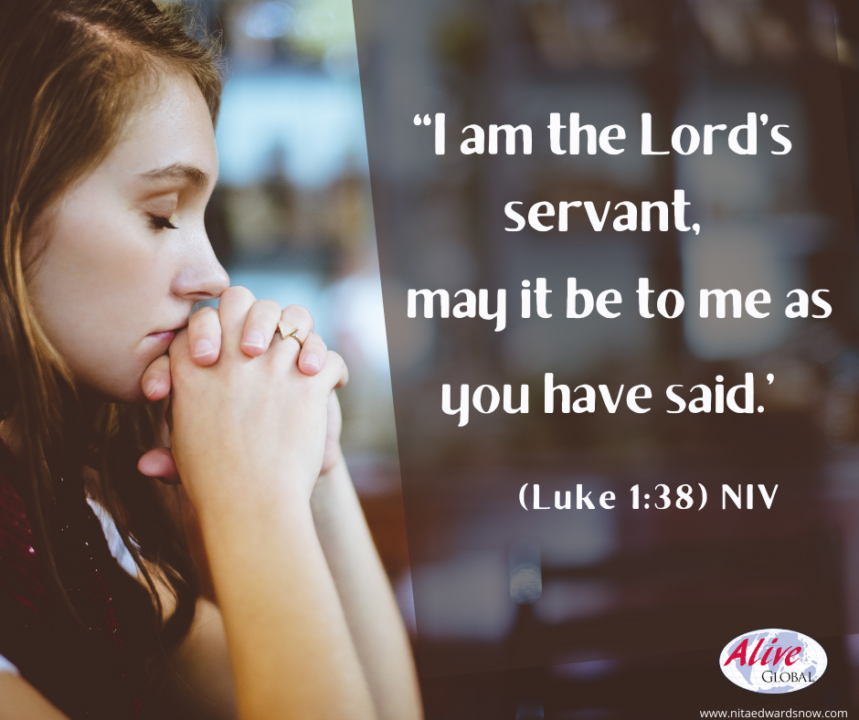 The season before the nuptials is indeed a very special and exciting time in the life of a young couple. Just like every young woman engaged to be married, I suspect Mary also had her dreams and plans. Then the sudden arrival of a visitor – the Angel Gabriel, turned her world upside down.
It was not simply his appearance but his message that created the commotion. Without a doubt, it was the biggest news she had ever received. However, it could not be logically explained. Promptly questions were born in her heart. But the astonishing fact was that Mary did not protest the event that would drastically transform her from a teenage country girl to the mother of the Savior of the world. Her amazing response was to simply surrender herself in the hands of the Almighty, simply acknowledging that "I am the Lord's servant, may it be to me as you have said." (Luke 1:38) NIV
You and I may never face such earth-shattering news in our lifetime as did Mary. But changes will come. Our dreams may be lost in a blink of an eye. We may find ourselves surrounded by unimaginable change in our lives. Perhaps involving relocating to another country, or the disintegration of a long-cherished relationship, or facing the loss of employment.
Whatever the Tsunami may wash ashore, let us take a page out of Mary's book. No matter how desperate our circumstances, let us yield ourselves securely in the Master's hand. "In quietness and trust is your strength." (Isaiah 30:15 b) NAS. We may not see the way ahead but we can rest assured that our God is at work. So let us trust Him implicitly.